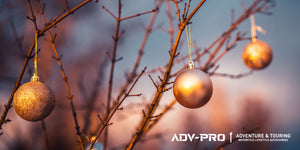 Last week to order holiday gifts
Friendly reminder for the last-minute gift-shoppers - December 7th is the last day to place orders from the ADV-PRO store for the best chance to get the presents to any location in Europe by December 25th.

The same deadline applies to international orders outside of Europe, but, unfortunately, we can't rule out unexpected technical difficulties due to pandemic-related global shipping delays. We sincerely apologize for the possible delays in advance.
---